Joint us!
Do you want to be part of this team?
We are a company, a great team and above all a great family. In S.J. Têxteis the satisfaction of our workers is a priority. We work in order to provide excellent work conditions, safety, good environment and growth perspectives and professional development.
Motivation and commitment of
our workers are the success of S.J. Têxteis.
S.J. Têxteis is committed in self-fulfilment and progress of each one of our workers. The company keeps talent and optimises the qualities of everyone, making a more robust and experienced team.
Values like trust, knowledge, competitivity, sustainability gave us the PME Excelência prize.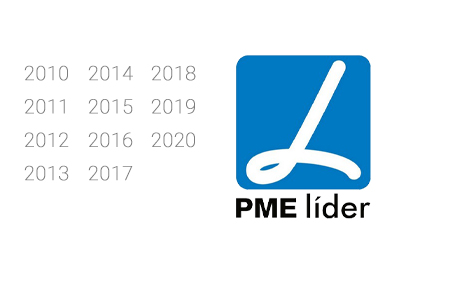 S.J. Têxteis works every day to conquer the market and become a reference in textile. Over a decade (2010-2020) we are been given the PME Líder prize, which show our distinction in the business world.
SPONTANEOUS APPLICATION
WE WANT TO KNOW YOU!
S.J. Têxteis has more than 30 years of existence and has gained professional experience and knowledge to provide extraordinary solutions and a value-added service.
Copyright © 2021 por S.J. Têxteis, S.A. All rights reserved.